If you are about to undertake an office project to fit out your workspaces in accordance with the guidelines of the new normality and you are still evaluating your financing alternatives to carry it out, in this blog we will share with you the ideal solution for your needs: Artik Capital!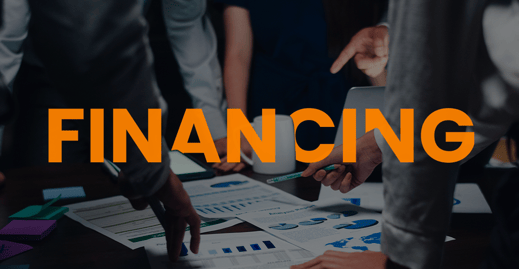 ¿What is Artik Kapital?
Artik Kapital of an investment fund specifically designed to finance corporate interior construction and furnishing projects through a flexible pure leasing scheme.

This comprehensive construction and financing solution is part of the added value of the services we offer at GAYA when a company needs to refurbish, renovate or move its corporate offices, facilities or areas of operation.



Advantages of our financing through Artik Kapital


Tailored Solution
One of the great benefits offered by our exclusive financing tool is that you have complete freedom of choice regarding the amount and term to be financed, as your company requires.

The solution is designed to include all items related to:

● Preliminary studies and preconstruction services
● Architectural design and engineering calculation
● Execution of the work
● Furniture and equipment
● Facilities, infrastructure and finishes



Currency type flexibility

Whether you need to request your financing in Mexican pesos (MXN) or in American dollars (USD), with Artik Kapital it is possible!

This constitutes a great advantage for the development of this type of project, since most of the institutions in our country only offer an alternative currency in their financing products.



Attractive rates + great tax benefit


With the financing that we offer through Artik Kapital, you will find that we have much more attractive interest rates compared to other financing alternatives; In addition to the fact that, being a leasing scheme, the monthly installments to be paid are not only extremely comfortable, but also represent interesting tax benefits!



Investment via OPEX

Finally, with Artik Kapital you will stop worrying about your companys CAPEX being affected. Our financing product favors the efficient use of your capital by allowing your investment to be made via OPEX; so, the flow released can be used for the productive activities of your company.
We recommend: How does your new office project impact your CAPEX and
OPEX?


And what happens when the contract ends??
Once the term agreed with your company has ended, you will have the option to acquire the assets of the work at residual value or you can renew their corporate interior project, changing their furniture and equipment or moving to another building under a new pure lease.


¡ Optimize the investment of your office project for the new normality with GAYA and Artik Kapital!


We have more than 34 years of experience in the development of high-level offices (AAA) under the strictest international standards. Contact us and find out everything we have for you!